After-Briefing Dinner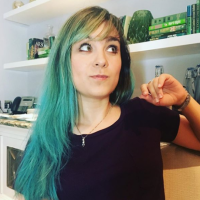 Taral81424
Member
edited April 2020
in Day 4
[Starbase Bravo - The Gate Inn]
[Day 04 - 1800 Hours]
The last of the briefings was over. The Osiris Conference was set to end after a closing ceremony the next day, and most of the participants were set to leave within the next twenty-four hours. Most wouldn't be there for meals on Day Five.
During one of the briefings, Juliet noticed a familiar face. One she hadn't seen in person in twenty-four years, but whose file she followed sporadically in the intervening years.
She'd sent him a message inviting him to dinner at the pub, The Gate Inn, which she still hadn't tried. As always, she arrived a bit early, found a table, and waited for Lieutenant Commander Jufv tr'Caemin to join her.
Commodore Juliet St. Clair
Executive Officer, Task Force 93 | Commanding Officer, USS Saturn